Stonewines are an indie venture. Stocking over
400 wines from around the world, 40 beers from
around London, and coffee from East Finchley.
Every wine has a story. We like nothing better
than discovering a tiny producer with just a single
vineyard, or coming across a new grape like the
Susumaniello from Puglia.
As the world seems to be intent on turning itself
upside down, we pledge to offer best value in prices
and service.
We strive for sustainability in everything we do, that
includes picking winemakers with a similar philosophy,
we use The First Mile for our business recycling, we
serve our coffee usuing ECO friendly paper cups and
compostable lids.
If you want to know more, just drop us a line...
info@stonewines.com

we've over 400 wines from around
the world, and we really have tasted
every single one. hellish work, but
it does mean we can match a wine
to your taste
and we're happy to suggest food
pairings too
a range of craft beers from within
the M25, except the one from
hertfordshire, and a couple more
from the west berkshire brewery
we went for local brewers as
there are so many great beers in
the region that it made sense to
keep it local.
we stock Campbell & Syme, based in
Finchley, they have a range of
aromatic and full bodied roasts.
you can buy a double shot coffee
to take away, plus we sell beans
in 250g packets, which we can
grind for you if needed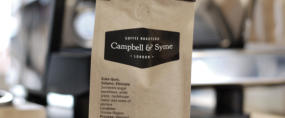 1382 high road
london n20 9bh
020 8617 0976
info@stonewines.com
mon
tues
wed
thu
fri
sat
sun
closed
14:00 - 20:00
14:00 - 20:00
12:00 - 20:00
12:00 - 20:00
10:00 - 20:00
12:00 - 16:00



1382 high road, n20 9bh
0208 617 0976

next tasting :
weds 22nd november
website by stonewines 2017
access
parking is unrestricted from 10:00 on our (east) side of the road
for pick ups, you are welcome to use our rear parking area by arrangement
barrier free front entry access
here's highlights of the wines from les caves de pyrene tasting…
louis guntrum riesling £13
germany | off dry
fruity and classic, made for a thai curry
gran cerdo £10
spain | somewhere in the rioja region
viura grape is an alternative to sauvignon blanc
judith beck ink £14
austria red
organic and natural, bright and light red
il pioniere negroamaro £16
italy puglia | organic and natural, wowed people with its' fragrant
aroma, changes by the minute, perfect with roasted veggies
fatalone primitivo £18
italy puglia | sold out on the night, so must have been popular. also
organic, this is full bodied, and lingers after tasting, it's a friday night
wine perfect to wind down at the end of the day.
domaine belle crozes hermitage £19
france | the wine without a story! it's your sunday roast wine, whether
red meat, or a vegetarian nut roast or mushroom pie with honey
glazed vegetables, it's smooth, dark and exudes back forest fruits
also on show…
chardaki chinuri £n/a
georgia | chinuri is the grape, now these guys say it has hints of wild
pear and peppermint, i'd throw in a wild boar and the forest floor. this
is the kind of wine you'd expect to find 200 years ago when trekking
between remote georgian mountain top villages. rustic, indeed!
phil from les caves de pyrene

(right)
10 wines of mostly organic and natural origin plus
the mad georgian white that looked like it was on fire
whites included the anarchist rioja winemakers' anti
capitalist rant, the alicante farmer who bought a vineyard
to prevent the land from being built upon, the sicilian
orange, and a plain old crozes hermitage that doesn't
have a story.
with david from louis latour. whatever's on show, you
can bet there'll be something sparkling, something from
burgundy and something new world
we're delighted to welcome david back for his third
tasting this year! almost a regular!
as usual, the event is free and you are welcome
to drop by any time from 6 to around 8pm