Stonewines are an indie venture. Stocking over
400 wines from around the world, 40 beers from
around London, and coffee from East Finchley.
Every wine has a story. We like nothing better
than discovering a tiny producer with just a single
vineyard, or coming across a new grape like the
Susumaniello from Puglia.
As the world seems to be intent on turning itself
upside down, we pledge to offer best value in prices
and service.
We strive for sustainability in everything we do, that
includes picking winemakers with a similar philosophy,
we use The First Mile for our business recycling, we
serve our coffee usuing ECO friendly paper cups and
compostable lids.
If you want to know more, just drop us a line...
info@stonewines.com

we've over 400 wines from around
the world, and we really have tasted
every single one. hellish work, but
it does mean we can match a wine
to your taste
and we're happy to suggest food
pairings too
a range of craft beers from within
the M25, except the one from
hertfordshire, and a couple more
from the west berkshire brewery
we went for local brewers as
there are so many great beers in
the region that it made sense to
keep it local.
we stock Campbell & Syme, based in
Finchley, they have a range of
aromatic and full bodied roasts.
you can buy a double shot coffee
to take away, plus we sell beans
in 250g packets, which we can
grind for you if needed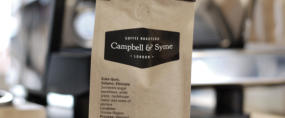 1382 high road
london n20 9bh
020 8617 0976
info@stonewines.com
mon
tues
wed
thu
fri
sat
sun
closed
14:00 - 20:00
14:00 - 20:00
12:00 - 20:00
12:00 - 20:00
10:00 - 20:00
12:00 - 17:00



1382 high road, n20 9bh
0208 617 0976

next tasting :
weds 25th october
website by stonewines 2017
access
parking is unrestricted from 10:00 on our (east) side of the road
for pick ups, you are welcome to use our rear parking area by arrangement
barrier free front entry access
here's the wines from the sacred heart tasting…
masia d'or sparkling rose £15
spain taly treviso | extra dry
classic easy drinking DOC prosecco, citrus and bubbles galore
vergel organic sauvignon blanc £10
spain alicante | bright sauvignon blended with airen for added fruit
notes
ophalum albarino £10
spain rias baixas | classic albarino courtesy of the cluny monks, and
everyone loves the clunys!
vergel organic rose £10 (sold out)
spain alicante | a rose made from monastrell grape, fuller bodied rose
with strawberry and red cherry fruits
amano fiano £15
italy puglia | a fiano clone seldom grown this far south, resulting in a
fruit bomb wine full of peach and apricot, fabulous on a summers day
viu manent pinot noir £15
chile casablanca | casablanca cooler climate is perfect for pinot noir,
this has an earthy leather nose, and lightly chilled is another summer
belter
the hedonist sangiovese £15
australia mclaren vale | mr hedonist brought these vines over in the
1980s and his daughter has worked her magic and produced a well
balanced spicy sangiovese, excellent with the sunday roast
goru monastrell £11
spain jumilla | full bodied, full on red from the scorched earth that is
jumilla, perfect affordable alternative to rioja
featuring angela ward-holmes

(right)
2 full on reds from allegrini, plus a rioja, and rhone red
from Domaine des Bosquets Gigondas vineyards
the whites came from La Verrerie which became 'Larry'
by the end of the night, plus an Australian Clare Valley
Semillon from Mount Horrocks and finally from Amano,
a rosé sourced from Primitivo grapes in Puglia
with alex from albion
spain! albion wines are our specialists in the iberian
peninsula
we will have at least 1 rioja, plus gems from jumilla,
montsant, riaz baixas and lisbon…
as usual, the event is free and you are welcome to drop
by any time from 6 to around 8pm